Chiropractor Ames IA
Welcome to Day Chiropractic, serving the communities around Ames & Maxwell, Iowa. At Day Chiropractic, Dr. Lisa aims to be your Ames chiropractor and to help your body help itself to function optimally, by aligning your spine by your design! Thus, staying in the path of teaching from BJ Palmer, "the power that made the body, heals the body."
Day Chiropractic
Day Chiropractic is set apart from other chiropractic offices, as Dr Lisa gives one on one care, and is very gentle, specific & thorough in her chiropractic analysis & approach, using the Gonstead system of analysis & adjustments. Through this technique, Dr Lisa can be gentle & adapt to each individual in the specificity of the chiropractic adjustments, which helps her to care for families, and many ranges of ages, from babies on up to patients into their 90's. Day Chiropractic also serves alongside of therapeutic, deep tissue massage therapists, in both locations, as it has been a great benefit for patients to have that convenience available for their overall health & well-being.
Doctor Lisa Day is a chiropractor at Day Chiropractic in Ames, IA. She chose to open her chiropractic office in Ames because she enjoyed the area after attending undergrad at ISU, & liked the diverse feel of the area, as Ames has many benefits of a bigger city, yet is not so large as to lose the great rural atmosphere of the farm communities surrounding it! Day Chiropractic's location on the outskirts of Ames, is a great spot to serve many of the surrounding rural communities. Dr. Lisa would also say "I have a heart for the rural communities & farm life, coming from growing up on a farm in northwest Iowa."
A few years ago, Dr. Lisa Day chose to open a satellite clinic of Day Chiropractic, in Maxwell because that is her 'hometown', since graduating from chiropractic college, & she wanted to serve our lovely rural community with a close-to-home option for chiropractic care.
Learn More About Dr. Lisa Day
Common Misconceptions
Common misconceptions of chiropractic are that we're just 'bone crunchers', or that once you start, you always have to come. At Day Chiropractic, you learn it's not really about the bones, but all about the nerves, & specific, gentle chiropractic adjustments take the pressure off the nervous system, so your body can heal naturally! And, Dr Lisa tailors her chiropractic care for each individual, based on specific analysis, so that you can get better as quick as possible, & then it's always your choice on how you want to maintain your health!
If you want a chiropractic team you can trust 100 percent, then look to us at Day Chiropractic. Don't hesitate to contact our team in Ames for any questions you may have. Your health is our main objective.
Success With Common Conditions
Day Chiropractic has commonly helped many patients overcome frequent headaches, along with helped through various low back pain or 'hip' issues, including sciatica. Day Chiropractic has helped many patients get back to work or sports after injuries or strains through their back, including the neck & shoulder area, as well. Extremity issues are often cared for alongside a patient's spinal conditions too. We have also had many patients minimize their allergies & asthma under regular chiropractic care. As, removing the interference to the nervous system helps the body better heal itself, just like fixing a shorted wire in your electrical system in your house – chiropractic care turns the power back on!
Dr. Lisa thoroughly believes, 'the power that made the body, heals the body, thus she is just a tool to specifically 'find it & fix it', to get you 'aligned by your design', so your body can work better, naturally! And, many patients chose regular chiropractic care, at Day Chiropractic for overall health & improved movement in all their activities.
What our Families Have to Say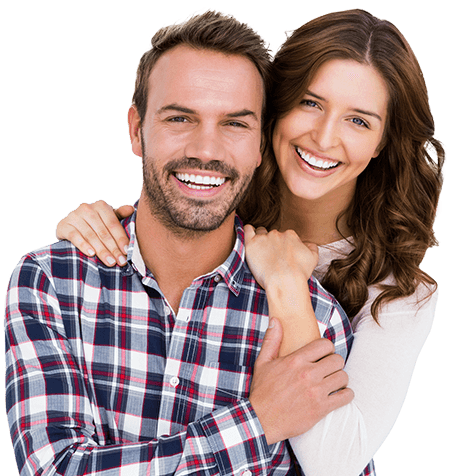 "We enjoy and appreciate her so very much more than words can ever say. My son no longer has asthma and has lessened effects from allergies. I enjoy less pain and greater mobility. We LOVE you Dr. Day!"
Candy and Cordell
"The many extras your practice provides are a blessing to all those who walk through the front door. For 2 ½ years I have gotten steady, consistent and kind service from all of you."
David